Trustees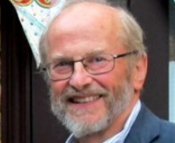 Robert Fryer (Chair)
I was born in Fulham, where my grandparents all lived, and apart from some part of my education in the Midlands have always lived here. I became involved in the early days FGNS as a volunteer and then helped to run fundraising book sales for several years. I was convinced to join the trustees at a friend's 90th birthday party as I had a little more time available after standing down as a school governor. I taught economics for many years, and still work as an examiner. Now luckily I am able to spend more time on my allotment.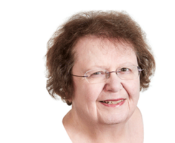 Sue O'Neill (Vice-Chair)
Sue has lived in Fulham for 45 years. She worked in local government for the London County Council, Greater London Council and for 15 years before retirement at Hammersmith and Fulham Council. She has in the past served as a Councillor and School Governor. She also served as a Magistrate for 33 years. Sue has been associated with FGN since 1979. She is also Vice-Chair of the Trustees of Dr Edwards & Bishop King's Fulham Charity, Chair of its Governance Committee and member of its Relief in Need Committee.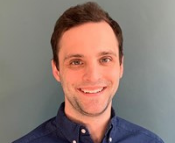 Nick Outred (Treasurer)
Nick trained as a Chartered Accountant at Deloitte before moving on to work in the finance team of a London football club. Currently he is the financial controller for the businesses of a HNWI whilst also studying to become a Chartered Tax Advisor. He was born and grew up in Fulham and still has many friends and family in the area.
Avril Peyton
Born and lived abroad for the first 20 years of my life as my father was in the Royal Army Chaplain Corp so we moved around the world a lot. I was educated in a Flemish boarding school in Belgium with lessons in French and flew back to wherever my parents were living for the school holidays. I came to London in 1969 to complete my education and never left! I have made friends via working and enjoyed a successful career predominately in the music business working in press and public relations and ending up specialising as a show event manager creating videos, big live shows and private show biz parties.
Recently retired I have enjoyed working closely with Fulham Good Neighbours and the Reader Organisation as a volunteer. I also like to help out at St Etheraldas, my local church.
In my spare time I enjoy painting, writing poetry and writing a novel on the life and times of mine and my parents experiences in the army.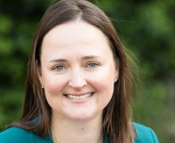 Daisy Meakin
Daisy has held a range of financial, strategic and senior leadership positions across a variety of organisations. She has a passion for companies and organisations which are working on ways to help the ageing population. She is a trained Chartered Accountant and holds an MBA from London Business School. Daisy has lived in Fulham for more than 10 years.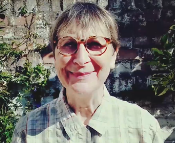 Jenny Whittle
Jenny has lived and worked locally in Fulham all her life except for 3 years forced to live in Putney when her parents moved! She started with Fulham Good Neighbours over 30 years ago as a volunteer, then later got invited to join the board. She is an active member of the Parsons Green Fair Committee and the charity's Safeguarding Lead.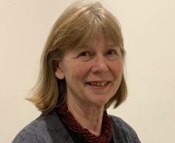 Katherine Payne
Katherine (Kate) Payne qualified as a solicitor in Scotland before coming to work in the City of London for a leading livery company. There she was responsible for delivering supported housing services for older people across several almshouses and housing association estates as well as heading up a significant grants programme supporting welfare charities across London and elsewhere. She has served on several not for profit boards and has a background in charity governance and setting strategic objectives. Having lived in Fulham for several years on first moving to London, she returned to live in the borough in 2016.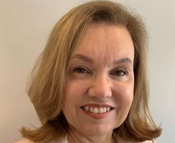 Lorna Payne
Lorna moved to the UK from Australia in 2006 and moved into the area in 2011. She works for the NHS in a senior leadership provider role at Surrey & Borders NHS Foundation Trust having previously worked in Adult Social Care in local government provider and commissioning roles. She has family locally and enjoys spending time with them and on her allotment whenever she can.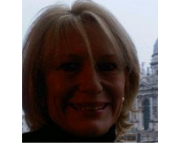 Nicky Baly (Sansom)
Nicky Baly (Sansom) has worked for many years within the not-for-profit sector including with Leonard Cheshire and as Director of Venice in Peril Fund. She has extensive experience fundraising, international event organising and strategic planning. Additionally, she has had much commercial experience both in the field of recruitment and property. She is a Foundation Governor of a Church School and is, or has been, a member/trustee of a wide range of organisations.