Our Supporters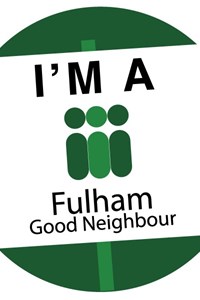 I am a Fulham Good Neighbour
Does your business come across older people who appear lonely/isolated or maybe in need of support? If so, we would like to invite you to become a Fulham Good Neighbour. The aim of the campaign is to ensure that all local older people in need are supported appropriately. We invite local business to do any or all of the following:
- display I AM A FULHAM GOOD NEIGHBOUR sticker at your front door;
- pass on our contact details to anyone who could benefit from support (e.g. by passing on our leaflet);
- promote your discounted goods/services via our newsletter send every month to over 800 local people;
- have our collection box on your premises;
Please get in touch if you are interested in supporting us with this initiative. The businesses who have signed up so far include:
View Details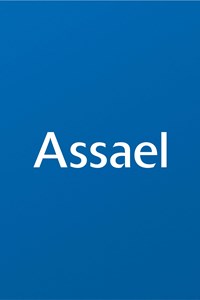 Assael
Who are they?
Assael Architecture is a company of award-winning architects, urban designers, landscape architects, interior designers and visualisers.
How do they help us?
Assael have been involved with Fulham Good Neighbours since 2015. Their employees regularly volunteer on our decorating and gardening projects and have also helped us prepare the Parsons Green Fair. Their work was recognised by winning the Heart of the City Award for Best New Community Programme in 2016.
View Details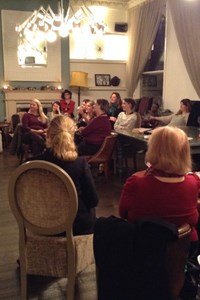 Fulham and Chelsea Women's Institute
Who are they?
Fulham and Chelsea Women's Institute were the first London WI, established in 2003 by a group of women who felt that community spirit should be given a chance to flourish wherever people live and to offer local women the chance to make friends, learn new (and consolidate old) skills, while benefiting the surrounding community and feeling part of it too. FCWI has since gone from strength to strength – they celebrate their 15th birthday in 2018 – and there are now over 50 London WI's. The Women's Institute is now the largest voluntary women's organisation in the UK with almost 220,000 members in about 6,300 WIs.
How do they help us?
Fulham and Chelsea WI's members baked free cakes for 25 older people attending the Silver Club at the Hollywood Arms (2013 - May 2019). In fact, it was their support that enabled the Silver Club to be set up in the first place.
View Details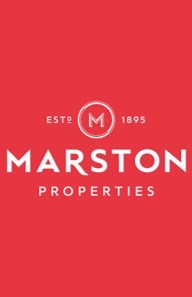 Martson Properties
Who are they?
Marston Properties' history stretches back to 1895 when William James Marston set up business in Fulham to carry out repairs to the recently built Peterborough Estate houses belonging to the gas board as well as the surrounding industrial and municipal buildings. Postcards requesting repairs would be sent and received the same day and men would be dispatched to jobs with materials and ladders loaded into handcarts. This marked the beginning of Martson's strong links with the local area and the company moved to new premises on Wandsworth Bridge Road in 1910. The very same building is still in Company ownership.
How do they help us?
Martson Properties have been generously supporting Parsons Green Fair organised by our charity since 2017.
View Details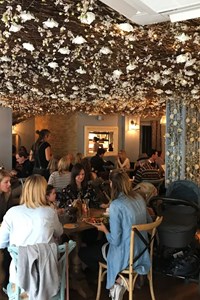 Megan's by the Green
Who are they?
Megan's is one of the most romantic restaurants in London.Theye've been keeping south west London smiling since 2002 with their famous all-day brunch, healthy salads & evening offering influenced by the Mediterranean.
At Megan's by the Green (Parsons Green) you can sit beneath flowers & fairylights & enjoy 'filthily delicious food in a magical setting' - TimeOut .
How do they help us?
Megan's have been generously baking free cakes for 25 older people attending the Silver Club at The White Horse since autumn 2018, providing deliciuos sweet treats to all.
View Details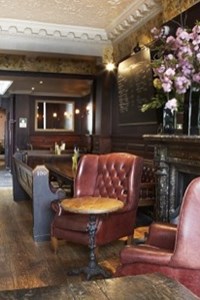 The White Horse
Who are they?
Perched on the edge of picturesque Parson's Green, The White Horse is an iconic London pub, ahead of the game in providing the perfect setting for a truly memorable drinking and dining experience. Lovingly restored and stylishly combining opulent Victorian period features with sumptuous contemporary touches, The White Horse boasts a delightful front beer garden overlooking Parson's Green itself - perfect for laid-back afternoons, al-fresco dining or just a glass of something special on a sunny day.
How do they help us?
The White Horse has been hosting the 2nd monthly Silver Club (3rd Tuesday of every month) since 2017. They very generously subsidize their food and drinks for a group of 25 older people meeting on their premises and offer a two-course meal with soft drinks for a nominal charge of £5.
View Details

Totality Services
Who are they?
Totality Services is London's leading IT support provider for small & medium sized businesses. Their reputed IT services covering both Windows and Mac IT support are enjoyed by over 75 London businesses and 1,500 staff. Totality Services become your IT support department, so you can focus on running your London based business.
How do they help us?
Totality Services have been providing us with ongoing IT support since January 2019.
View Details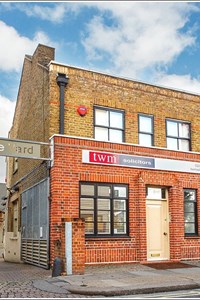 TWM Solicitors
Who are they?
TWM Solicitors in Fulham is a leading South East law firm with offices across Surrey and London. For individuals, they are renowned for family law, residential property, tax planning, trusts, wealth protection and Wills and probate. For businesses, they have teams dealing with the full range of corporate and commercial law, dispute resolution, employment and commercial property. For further information, please contact Stuart Downey on 020 7471 8097. stuart.downey@twmsolicitors.com
How do they help us?
TWM Solicitors has been providing us with ad hoc legal advice and practical help since April 2019.
View Details